Surfers Amber and Tommy love their Santa Barbara base, but the prices that come along with those ocean views are costly. Going tiny gives this couple a chance to have it all–owning a home while maintaining easy access to the Pacific Ocean.
"It's really hard trying to find property for a reasonable price here," Tommy explains. "Getting a home and having a place to call our own…that's special for us."
Amber and Tommy have challenged John and Zack to design a modern, beachy and slightly industrial tiny house with a few more requests:
Storage for their numerous (read: 10) surf and paddle boards
Second floor loft
Deck for entertaining
Full-sized bathroom
Staircase (instead of a ladder)
You'll be stoked when you see the results of the custom mobile surf shack for two!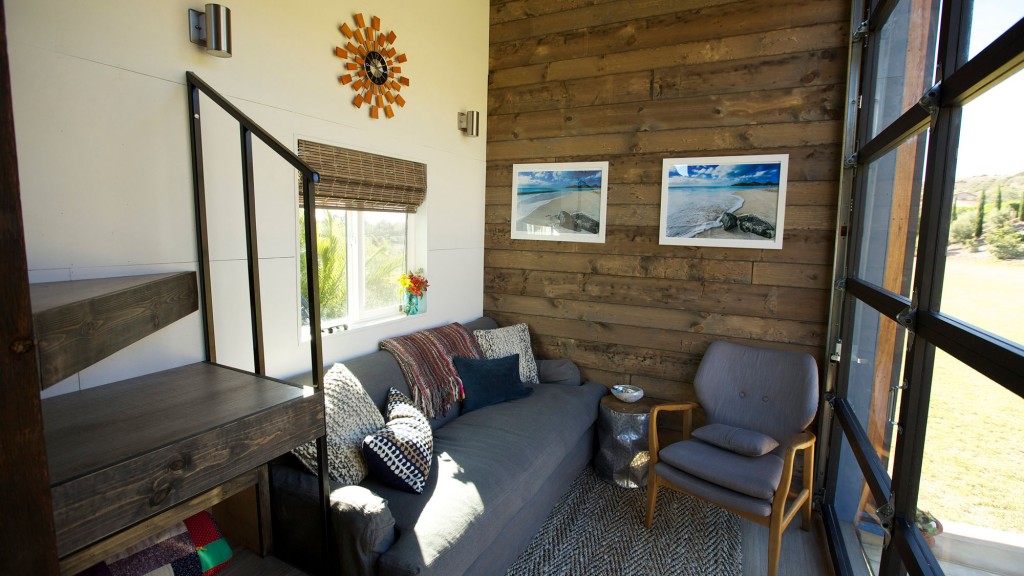 The living room of the surf shack features a floor-to-ceiling garage door that opens up to nature.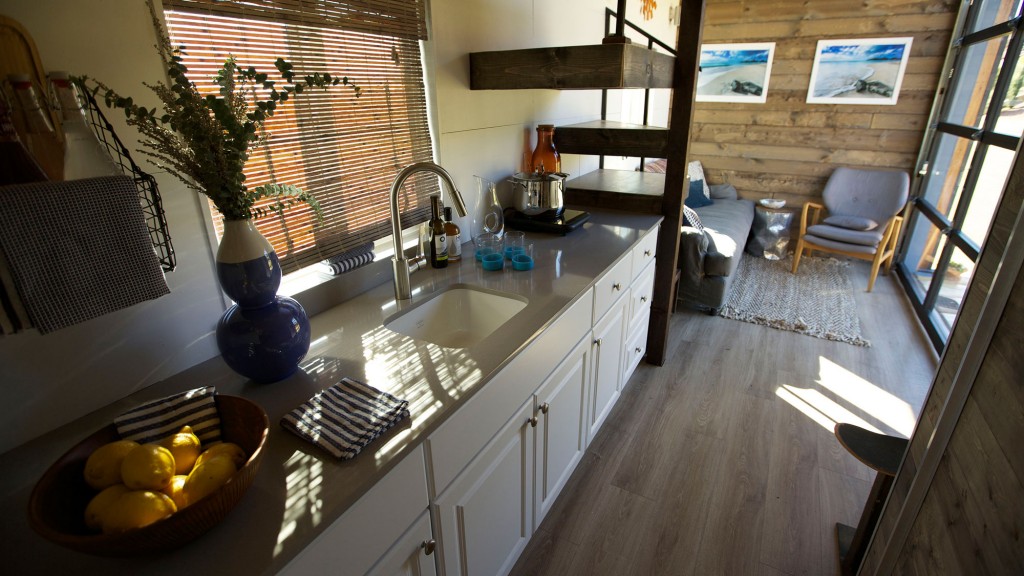 John and Zack were sure to include plenty of counter space and storage in the galley kitchen. And the Zack Giffin specialty is the custom, winder staircase with mobile ground steps that have storage.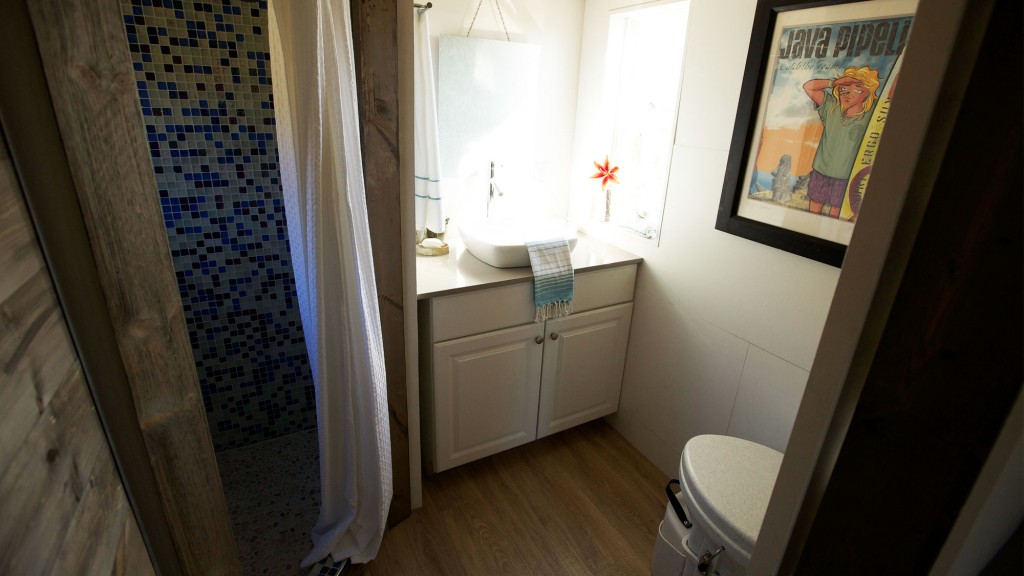 The shower features beautiful sapphire blue mosaic tile, reminiscent of the ocean.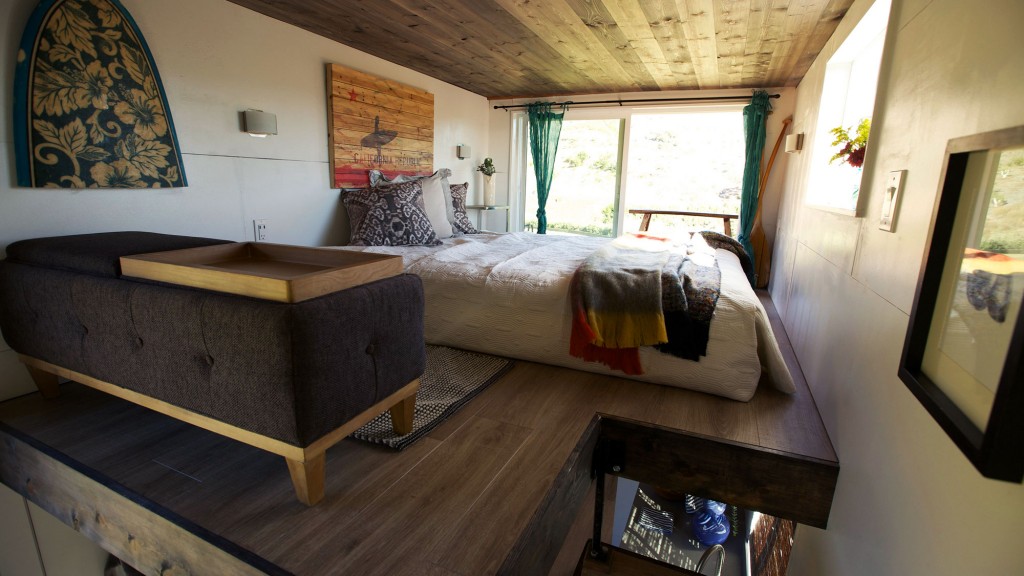 To take advantage of the ocean views, Zack included an outdoor patio right next to the bed.
For all of the Surf Shack house features, watch the full episode here and check out other Tiny House Nation full episodes for more inspiration!