He may be a little bit country and she might be a little bit city, but this couple is on the same page in terms of investing in a tiny home of their own.
Chaz and Crystal have moved 10 times in the past five years due to Chaz's line of work, and investing in a tiny house was the best way to put an end to their moving madness. Living in a mobile tiny home allows Chaz to travel with his family, and Crystal has the added benefit of being in a home she loves no matter where they end up.
The only thing left to figure out was how to mesh their different styles and pare down their belongings enough to fit into 240 square feet. It was a challenge that John and Zack welcomed.
A few of the requirements for this tiny home:
Country cottage look for Chaz and a modern feel for Crystal
Separate retreat space and TVs so the two can embrace their "me time"
A deck
A vanity with storage for Crystal's makeup and accessories
Explore the Country Meets City House below!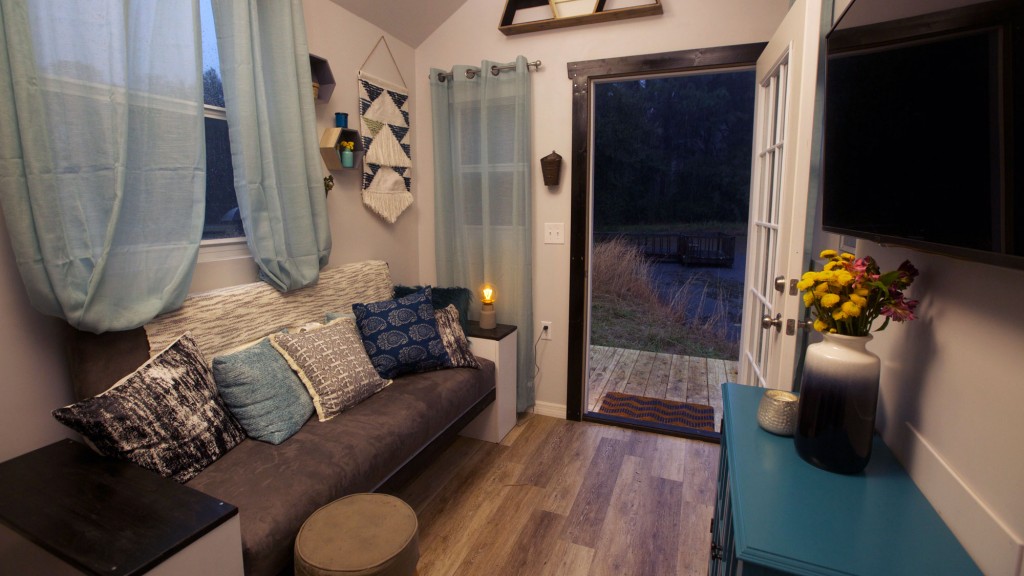 The front door opens into the living room which features the modern aesthetic that Crystal wanted.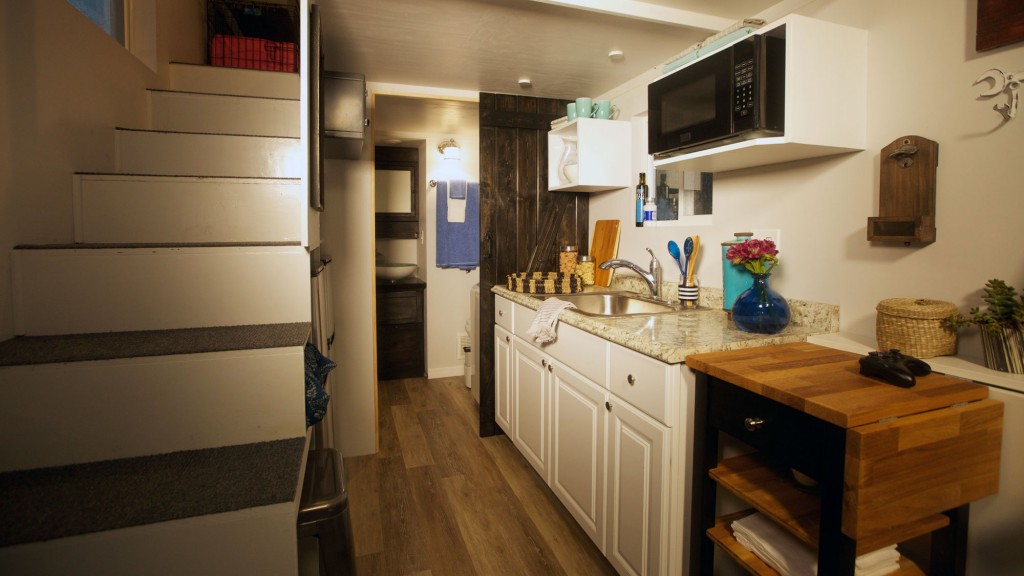 There weren't too many requests for the kitchen, since Chaz and Crystal aren't cookers. That's great news for a tiny house, which allows more room for other features such as carpeted stairs and built-in storage.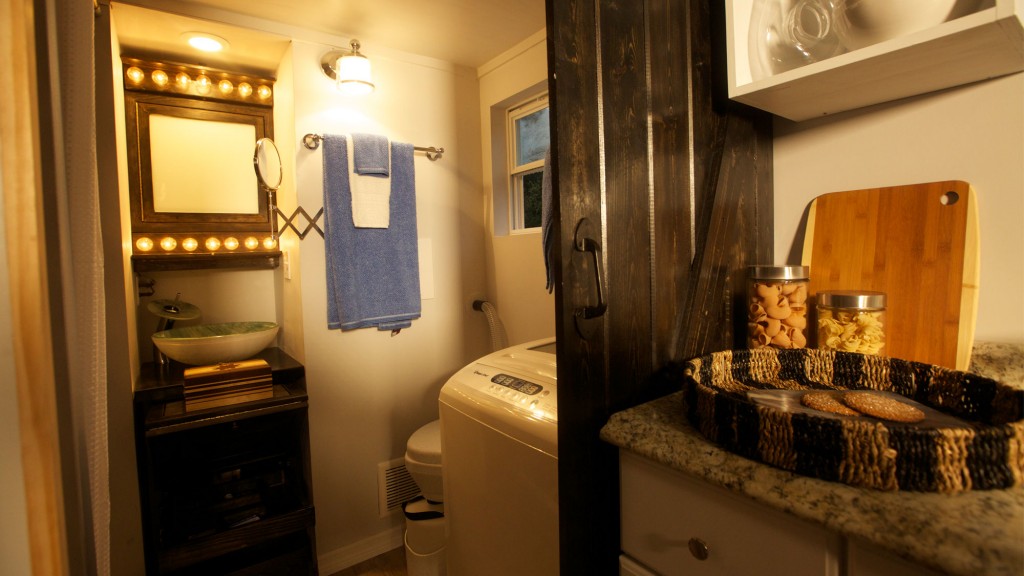 The Zack Giffin specialty of this house is the custom vanity, featuring a hidden jewelry box and built-in storage for Crystal's makeup and accessories.
Get the full story of the Country Meets City House by watching the full episode here and check out new episodes of Tiny House Nation every Saturday at 9/8c.