José and Stacy want to spend less time maintaining their home and more time being out and about with their kids. Going tiny allowed them the freedom to spend quality time with each other and with the friends and family they haven't seen while José served in the army.
José's car hobby will become his full-time job once he retires from the military, so the most important challenge for John and Zack was figuring out how to build a garage that somehow could travel with their tiny home.
Additionally, José and Stacy had other requests for John and Zack to work into their tiny home:
Retro look/feel peppered with an automotive theme
Two separate desks for the girls and their homeschooling
Two sleeping lofts
Room for Stacy's retro couch
Take a look at Retro Garage results!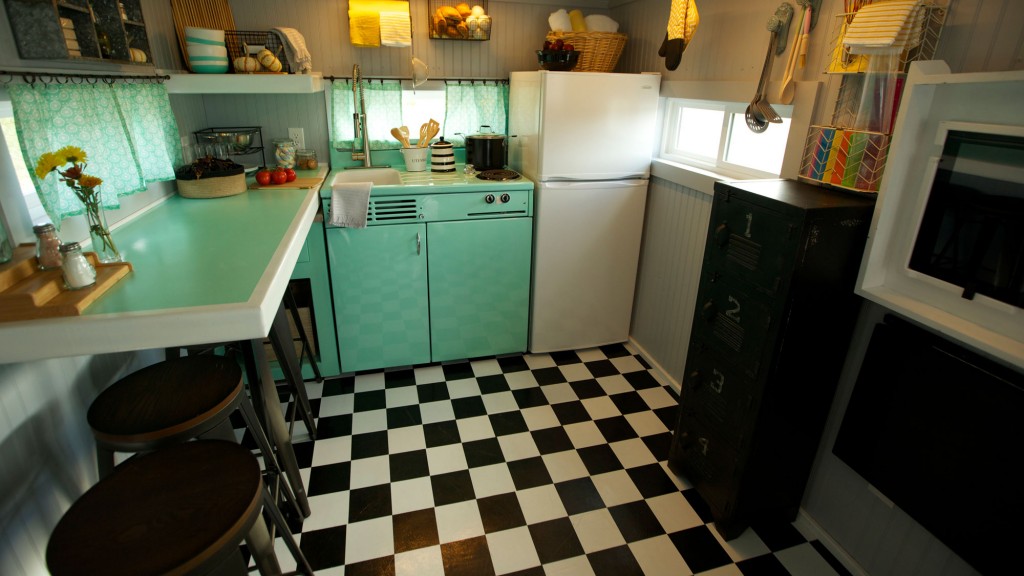 The retro design elements are mostly seen in this tiny home's kitchen.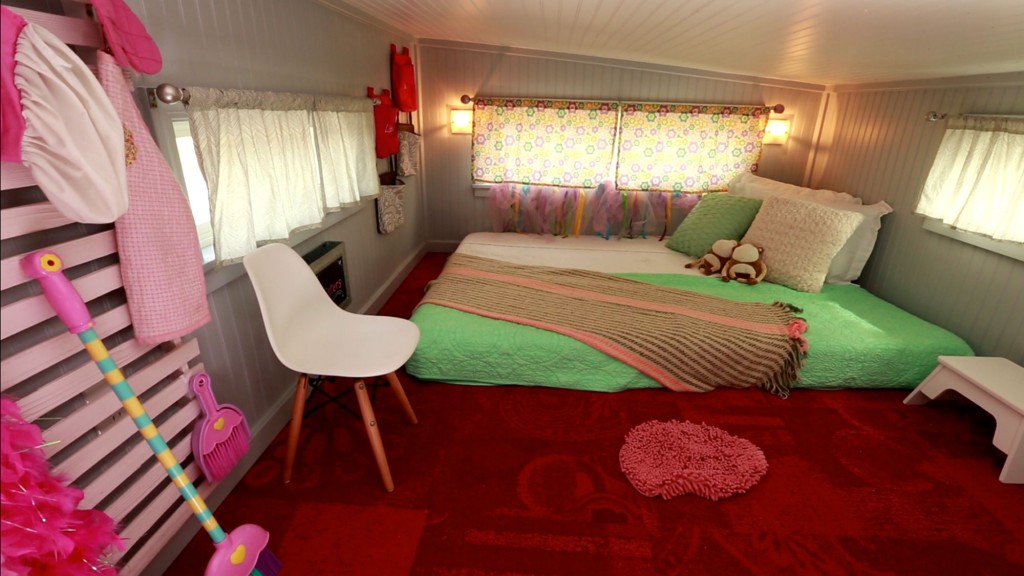 This couple gave up the (bigger) master loft to their two daughters who now have ample room for play.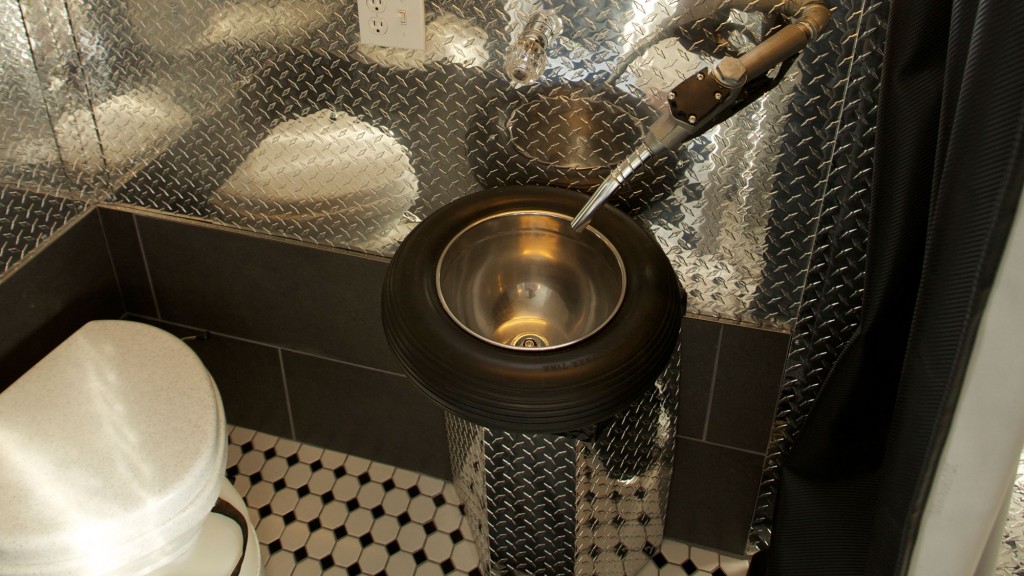 The auto-themed bathroom includes diamond-plated panels, a tire sink and a gasoline pump faucet.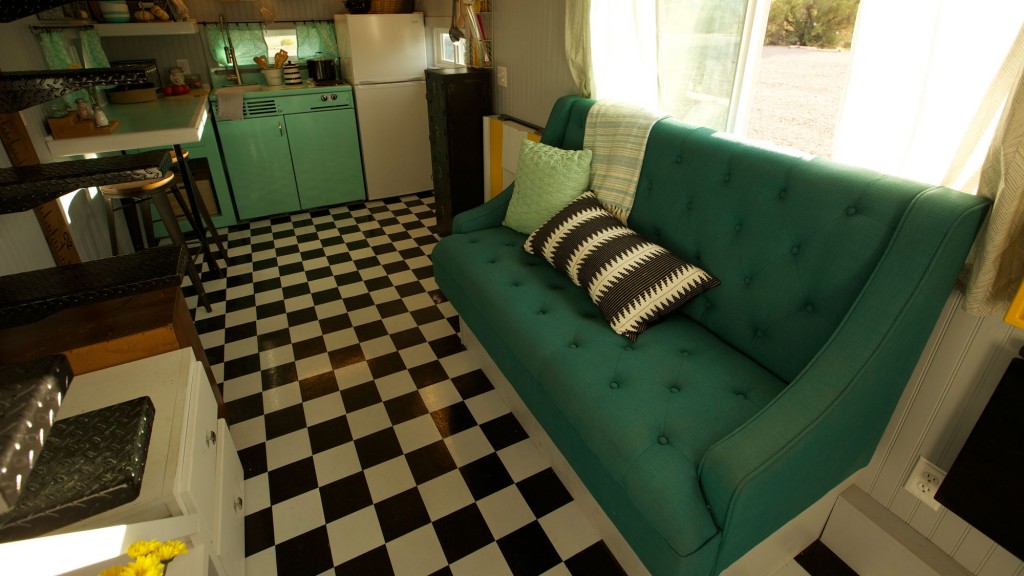 They worked Stacy's couch into the tiny home living room.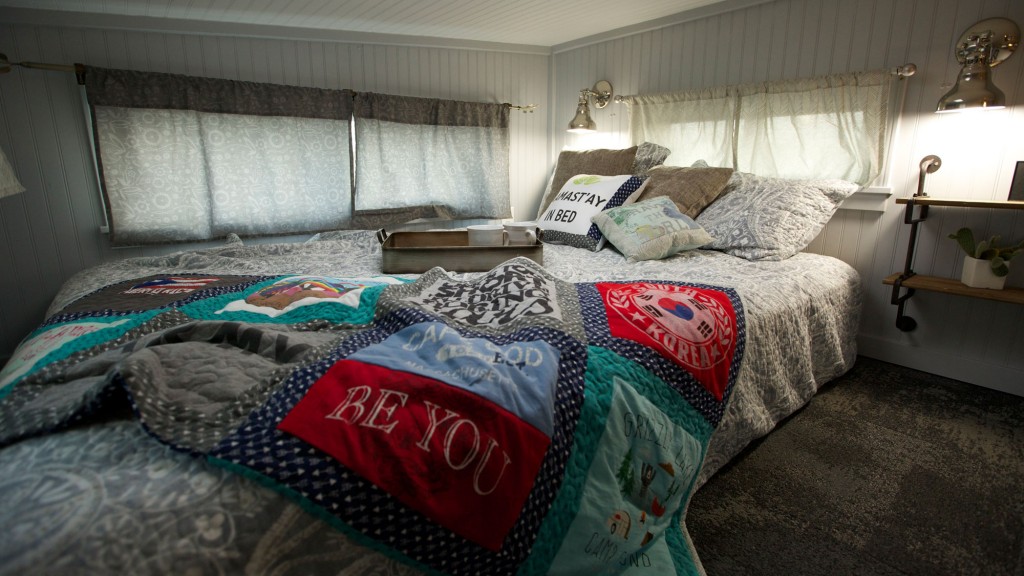 The paneling, light fixtures and window treatments give this sleeping loft a cozy feel.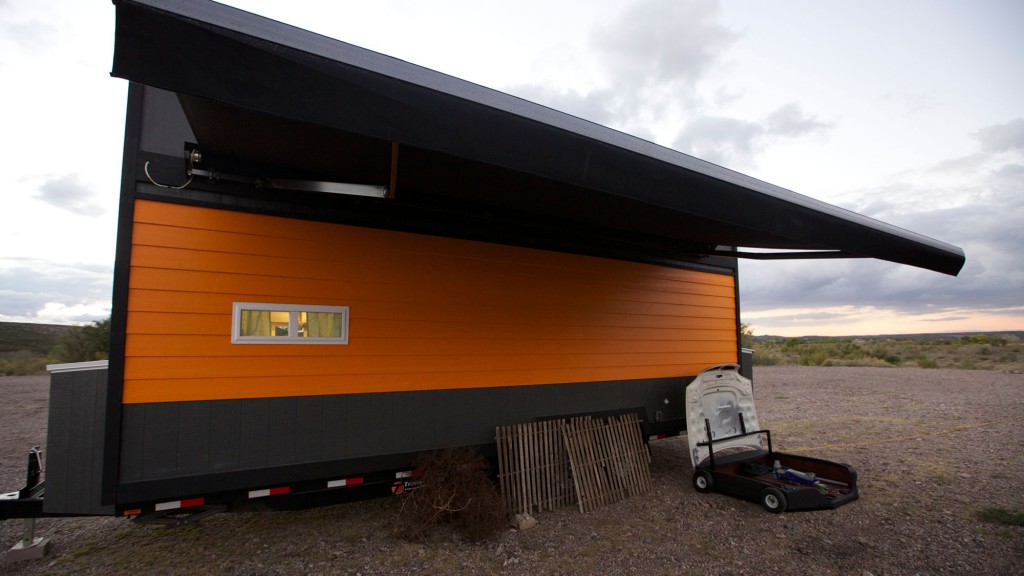 Zack's custom creation for this tiny home is the motorized awning that is the perfect place for José to work on cars. The tool box on wheels fits nicely on their truck bed.
Take a look at the construction behind this tiny home in the Retro Garage House full episode and watch all-new episodes of Tiny House Nation Saturdays at 9/8c.