Can a tiny techie house bring one to tears? In Kyle and Jennifer's case, yes. With a new job, a new business and a move to another state, going tiny was the best choice for this newly engaged couple to accomplish their short-term goals on a tight timeline and an even tighter budget.
For the past two years, the couple has planned out the next steps to go tiny, slowly pairing down their personal items to the necessities. But with Jennifer's love of crafting and Kyle's interest in retro video games, they dedicated a lot of space to hobbies alone. Our Tiny House Nation hosts John and Zack were able to help the couple take those last, emotional steps over the finish line into their tech-friendly, 230-square-foot, tiny dream house.
The must-have list:
Smart home, high-tech features, including lights, locks and window tinting all controlled by a mobile phone app
Clean, contemporary style
Storage for Kyle's gaming console collection
Space for Jennifer's candle making and art projects
Space for Kyle's podcast mic and computers
Take a look at the Smart House results below: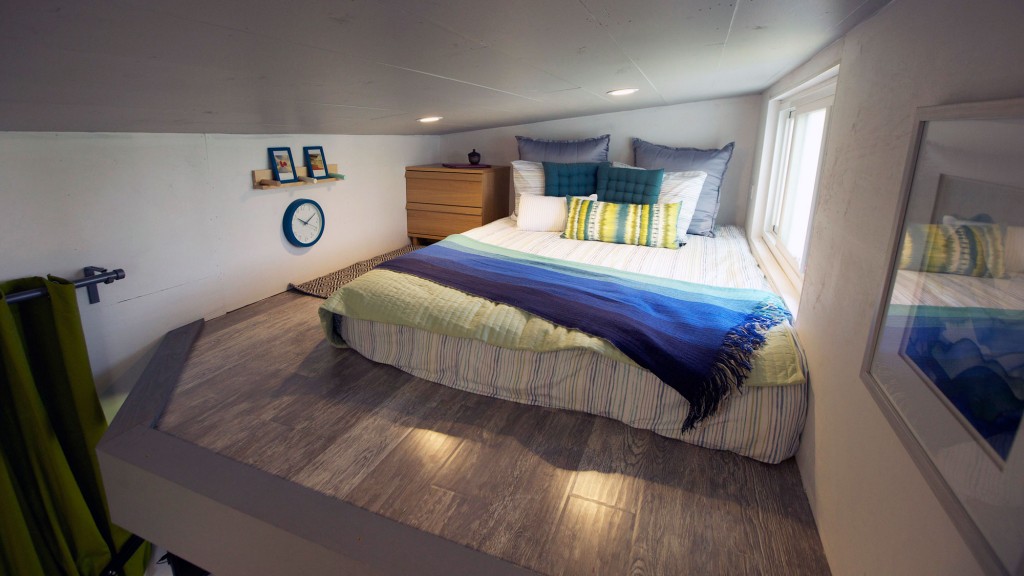 The master bed loft is accessed via a wide stairway and features a window for extra light and a great view.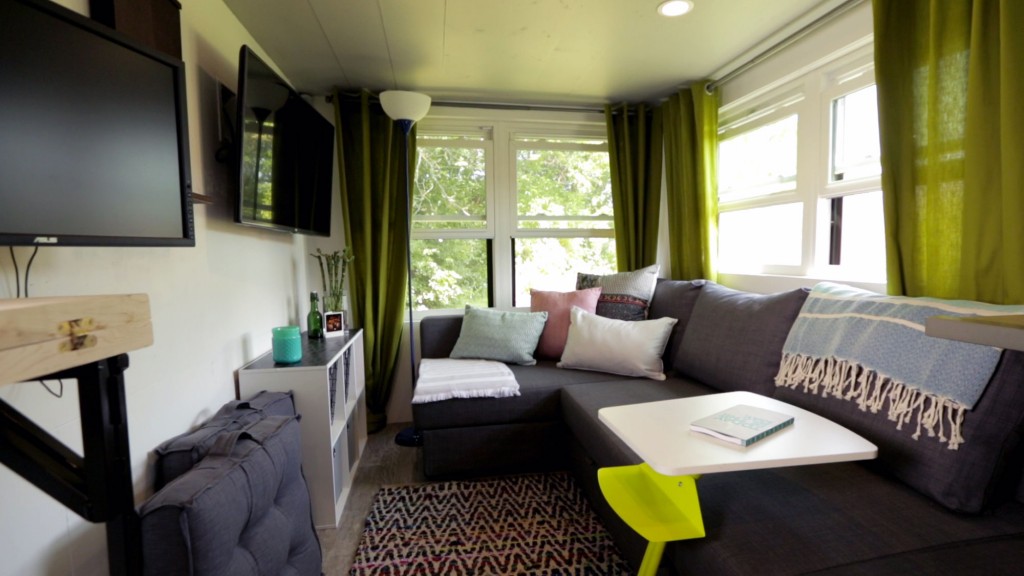 The living room doesn't seem tiny at all and fits a full sectional sofa, a flat screen TV and plenty of windows.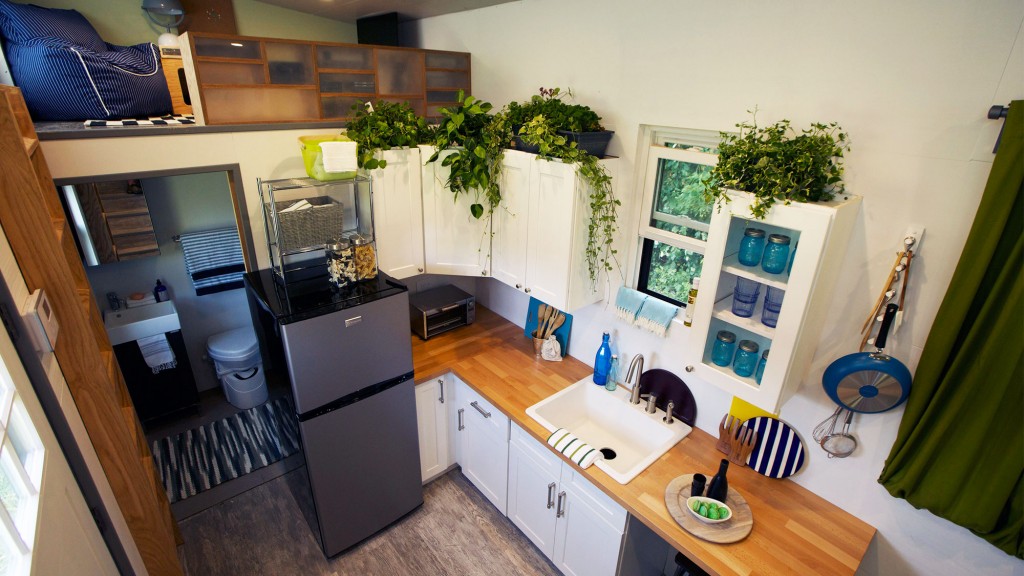 The kitchen is roomy enough for Kyle and Jennifer to cook together.



The second loft houses Kyle's gaming console collection and provides more room for lounging.
Check out more of the build behind the Smart House and check out new episodes of Tiny House Nation every Saturday at 9/8c.