New tiny house owners Chris and Tamara are ski fanatics who would choose to live on the slopes if they could, and tiny living got them pretty close to just that. Downsizing gave this couple the mobility to live where they want, pursue their passions and save money in the long run.
"Being outside is one of the most important things in our lives," Chris explains. "So, to be able to put our house somewhere where we can ski right out the front door–it's a dream come true."
This Salt Lake City couple scored big in two ways, with John and Zack offering them their tiny house expertise and, as luck would have it, Zack's in-depth knowledge of skiing. Skiing and tiny living are both close to Zack's heart and the combination of these two passions have allowed him to be where he is now.
"My motivation to go tiny absolutely was about pursuing a dream of becoming a professional skier," he explained. "In order to do that I had to actually take away a lot of the demands of my life so that I was able to follow that passion."
With Zack's first-hand experience, he was quick to point out what the couple would need in a home supportive of their lifestyle, including an exterior that can stand up to the Utah weather, as well as storage and drying racks for all of their gear.
But, the couple had more on their list of must-haves for their tiny home:
Desk space for work and crafts
Spaces to read and relax
Windows for the beautiful views
Oh, and a hot tub
Take a look at the results below: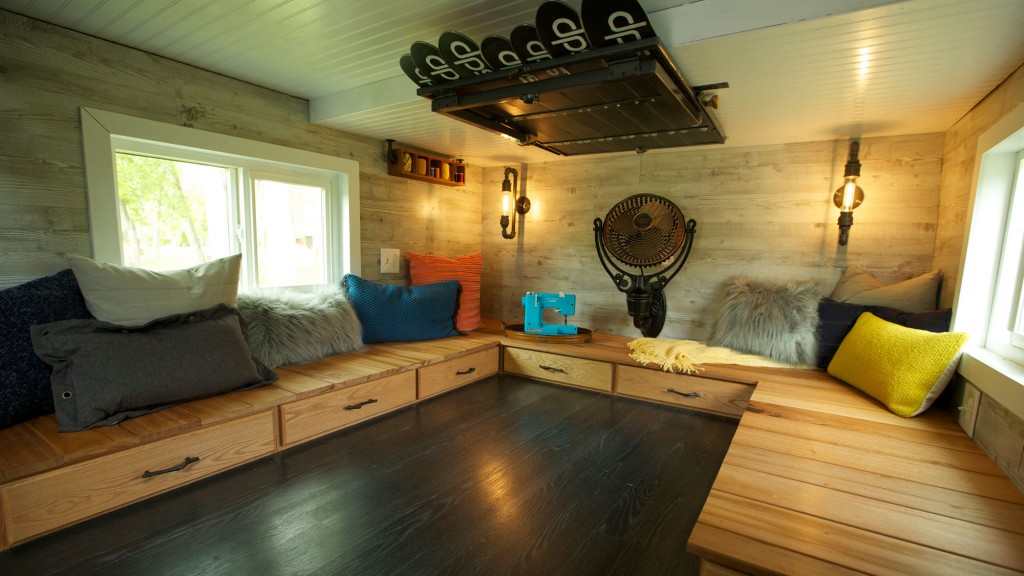 The lower level lounge seats guests and features a Zack Giffin custom creation, a ski table that lifts up and out of the way.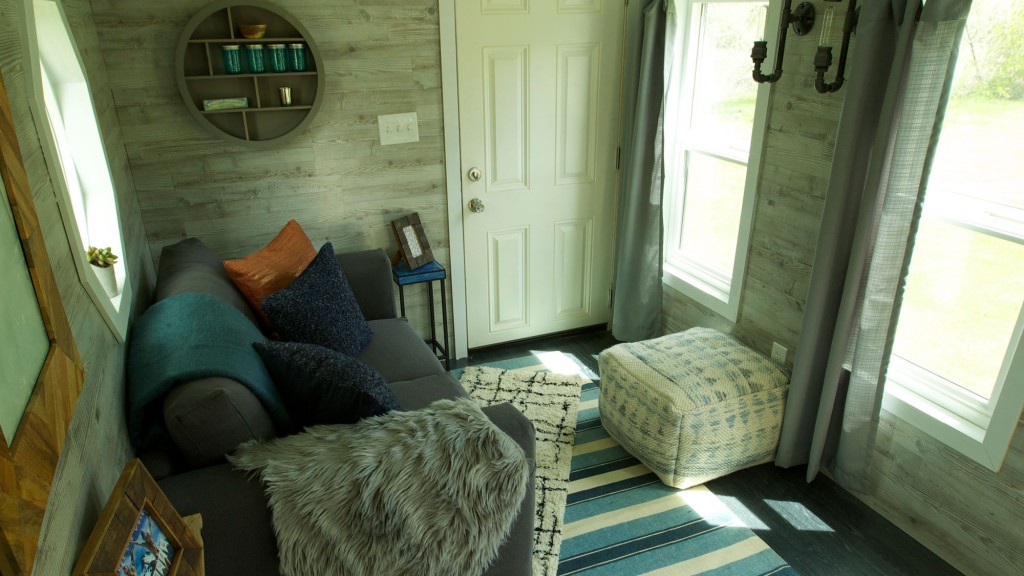 The living area resembles a cozy ski lodge–the perfect place to warm up and take in the view.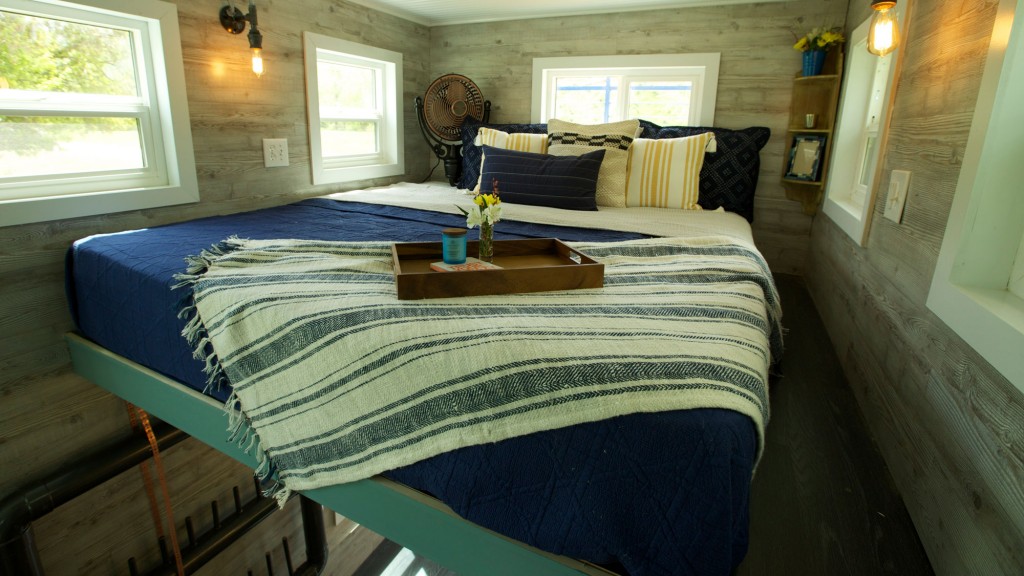 This tiny home features a master sleeping loft and a living area loft across the way.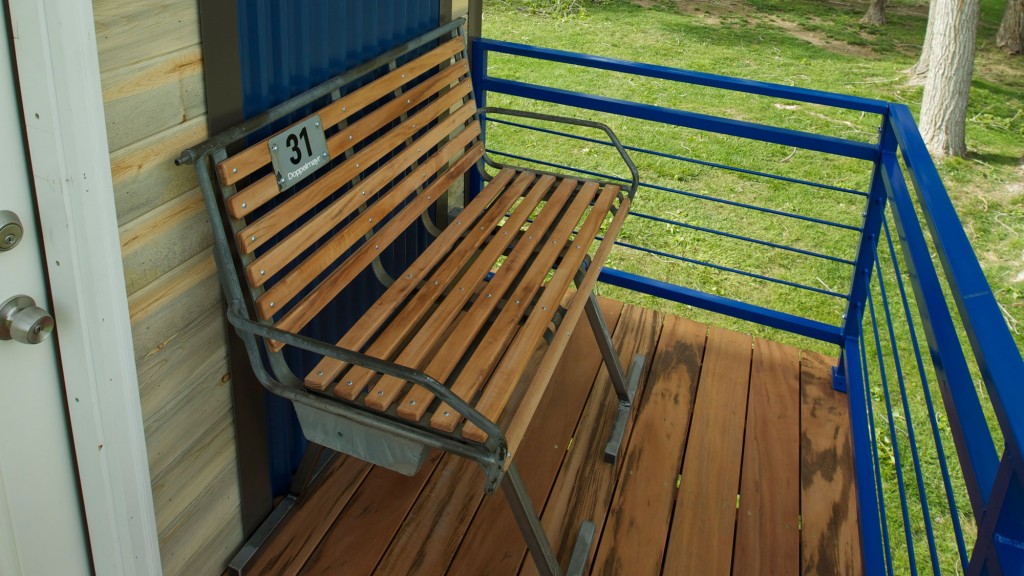 The living area loft includes a balcony which features a chair lift bench to top of the ski theme.
Check out the rest of this ski-friendly home in the Tiny Ski Lodge full episode and check out more Tiny House Nation episodes here.