These tiny home owners take outdoor living to another level.
"Luke and I always want to sleep outside as much as possible," Tina explained. "We want to sleep out here at least three seasons, if we can."
These two mountaineers ice climb, rock climb, extreme backpack and camp almost every weekend. Going tiny enables them to invest in their passion, live close to nature and stay in a custom-designed home.
Both engineers, the couple designed much of their tiny home themselves, including the framing and structure, ensuring everything was structurally safe and sound.
But, they still needed John and Zack to help them with the details of all of their storage needs and some other necessary elements:
Room for two dog crates, a record collection and crafting supplies
Indoor and outdoor drying space for wet/cold gear
A roof deck that sleeps the couple and their dogs
Take a look at some of the tiny house features: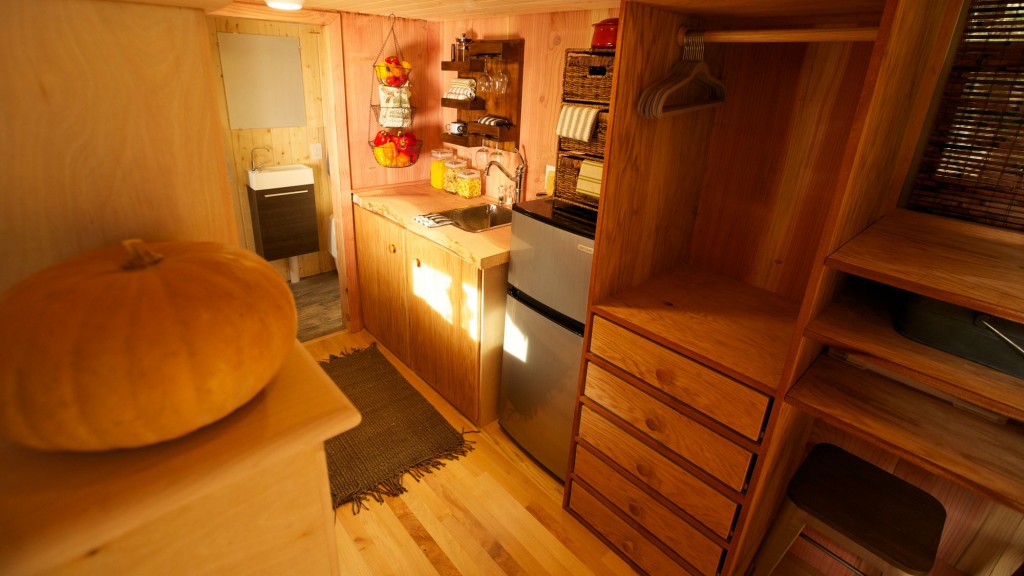 There was no paint needed to really add color to Tina and Luke's tiny home. Various shades of woodwork filled the space with different hues.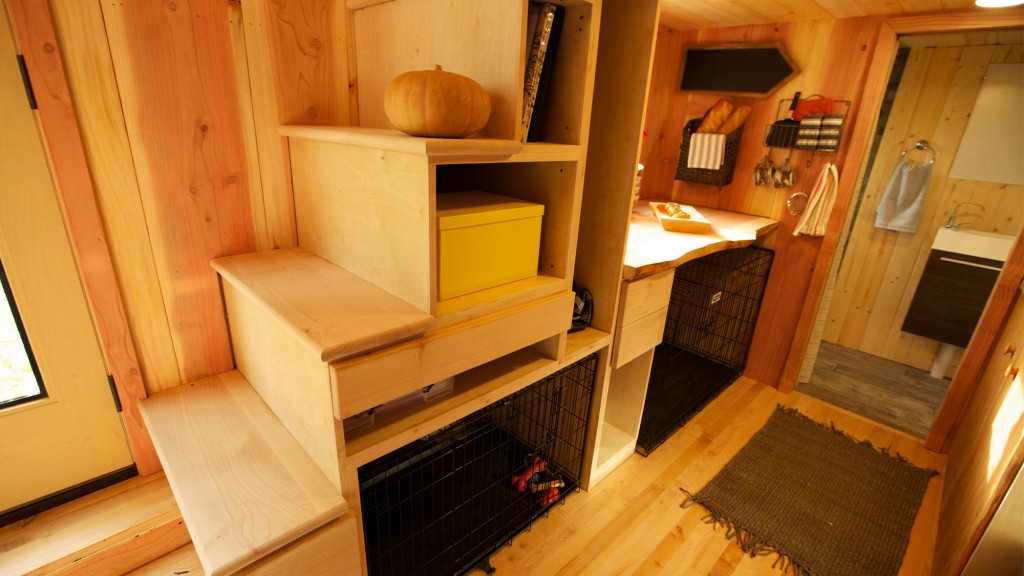 There's room for Luke and Tina's dogs in the kitchen, right underneath the wooden staircase that leads to the loft.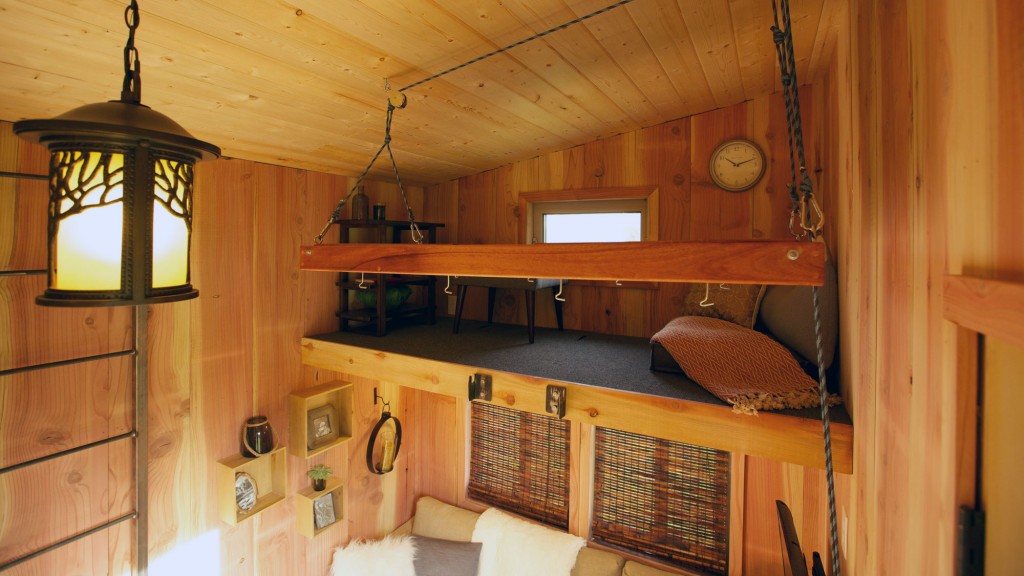 The hanging contraption is an interior drying rack that has a surprise twist, as it converts into a coffee table after it's turned upside-down.
Check out more of the entire Mountaineer Dream House and watch new episodes of Tiny House Nation every Saturday at 9/8c.