At first glance, loving couple Jay and Jodi seem to have it all: three wonderful daughters, two awesome pharmaceutical jobs and a dream home they literally built themselves. So why would they trade in their great life to become part of the tiny house movement?
"We built this home thinking that that's exactly what we wanted, but now that we have it we're kind of looking around thinking 'We really don't need this,'" explained Jodi. "We'd rather live simple, and get back to what's important to us, which will be less focus on material things and more focus on the experiences in life."
And moving into a tiny house that's one-tenth the size of their original home is just the way for this couple to spend more time with kids. Selling their old house in exchange for a tiny house is also a great way for Jodi to start her new life as a stay-at-home parent, maximizing family time and reducing overall costs.
So what would this family need for their new tiny home? With three daughters (one nearly a teen), there was sure to be a few specific requests. Here's what the family asked for in their tiny home:
Space for guests to come and dine
Privacy for 11-year-old Grace
Room for daughters Vivian and Lydia to play
Check out John and Zack's results below: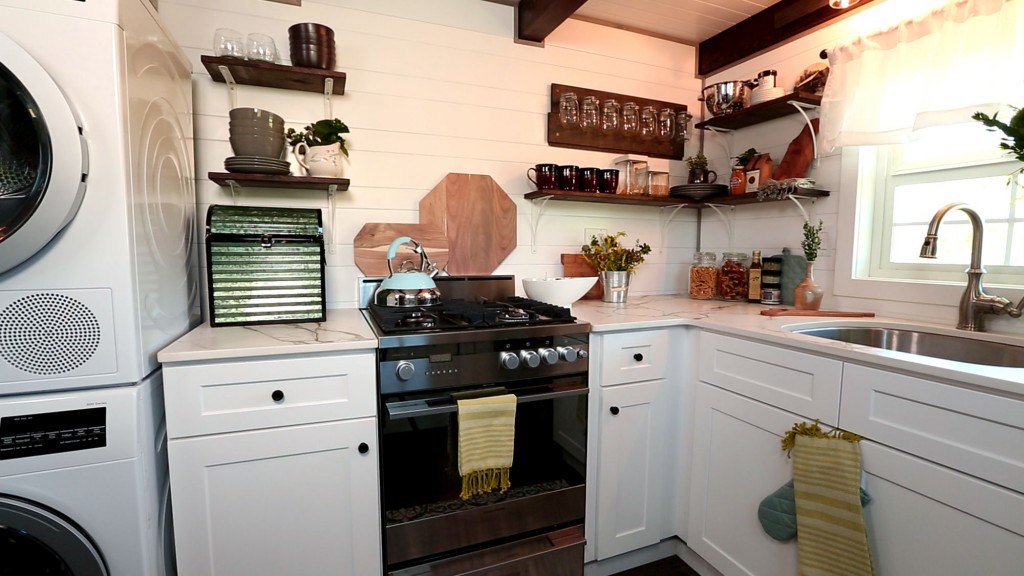 Jay and Jodi love the open shelving and white cabinet details in their new kitchen. They also created a DIY spice rack with the help of Grace.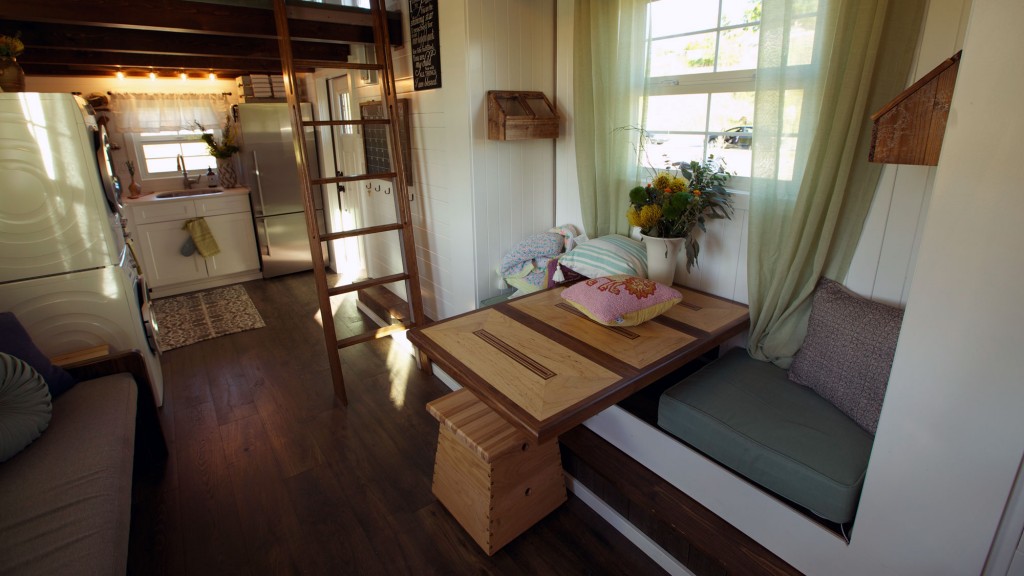 The living room not only has an extendable table that can seat several guests for dinner, but it also has a sofa that converts to a bed for overnight guests.
Bunk beds line the wall of the bedroom for Vivian and Lydia, but they can easily be converted to open up room for the toddlers to play.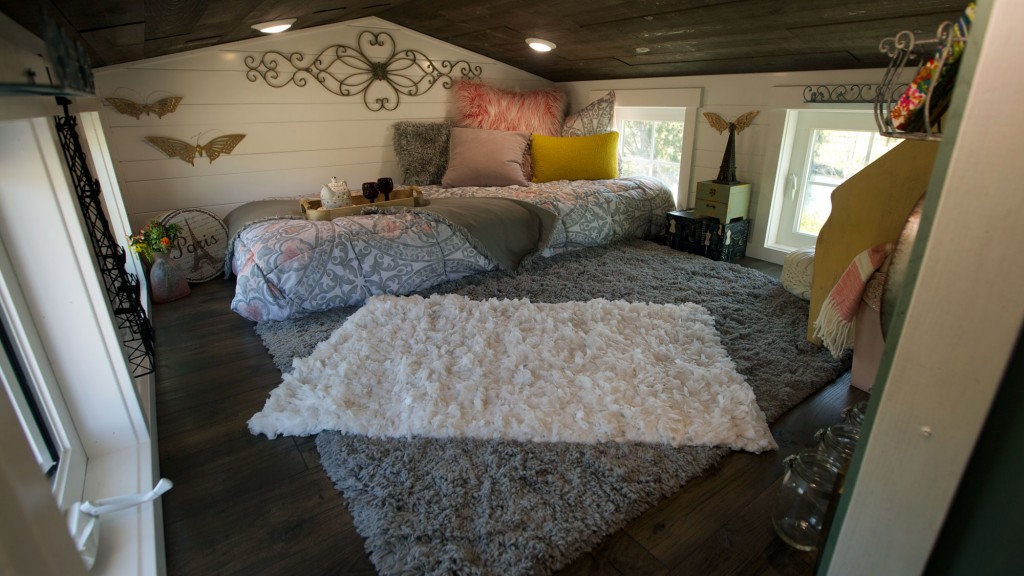 Grace got more than she expected, with a room that catered to her love of Paris and a panel connected to her shelf that becomes a door for a little extra privacy.
Check out the full build of their tiny home here and catch up on all Tiny House Nation episodes to get more home inspiration.