It's not a bird, it's not quite a plane, but it IS a tiny house…
In last week's episode, "315 Sq. Ft. Aviation House," John and Zack take tiny living to new heights as they help build a home in the style of a sleek airplane. Dusty and Ashley believe the mortgage-free life will give them more time for their passions and hobbies, which include flying planes and traveling around the country.
Along with the basics, the must-haves for their aviation abode include:
Two sleeping lofts
Ample kitchen space
Room to entertain
Individual work spaces (specifically room for Dusty's flight simulator)
Take a look at the results below!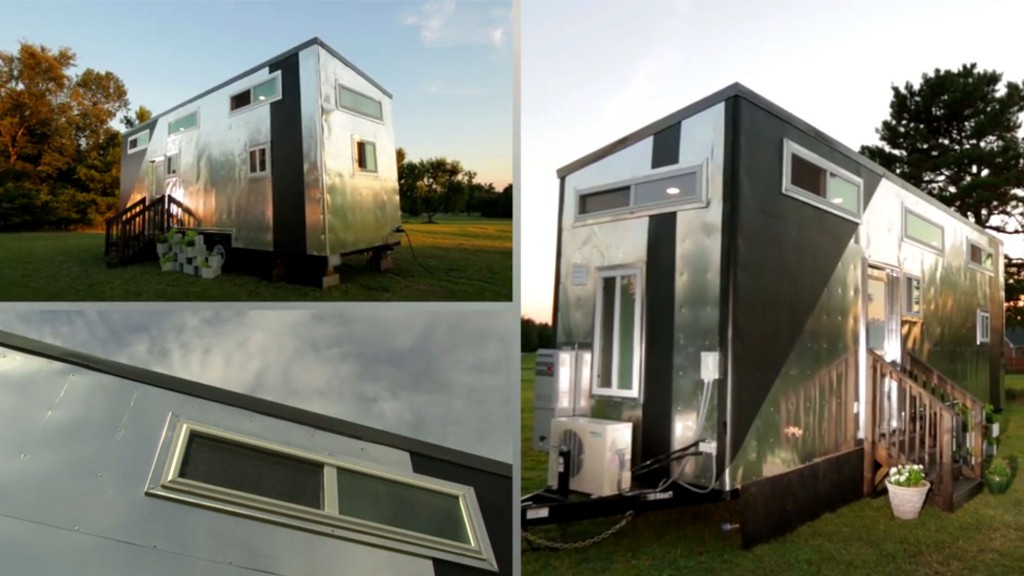 Rolled aluminum siding with black matte vinyl wrap decals create a sleek and unique exterior that mimics older fighter planes.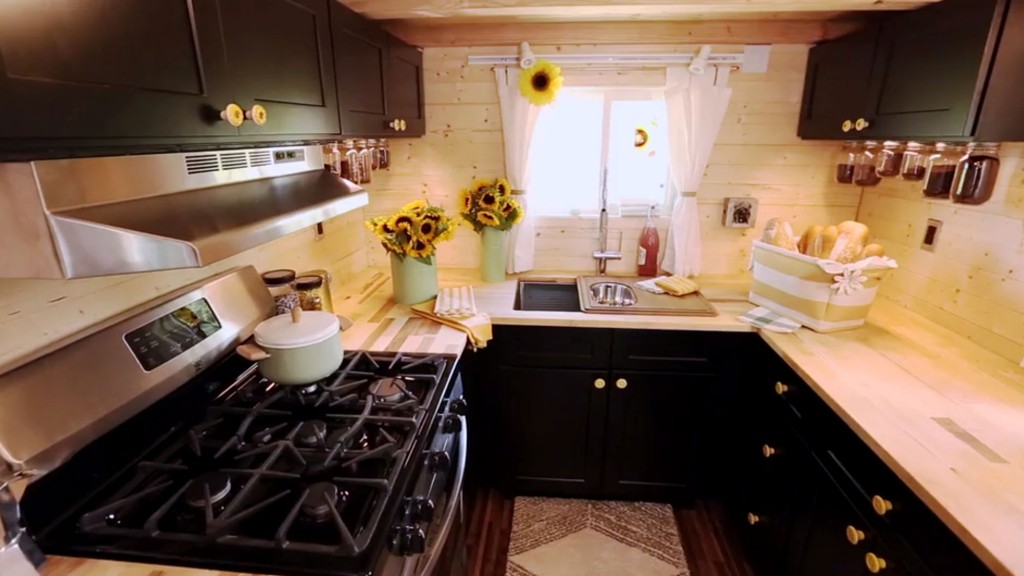 Yes, that's an extra large kitchen sink and a full-size, 5-burner stove.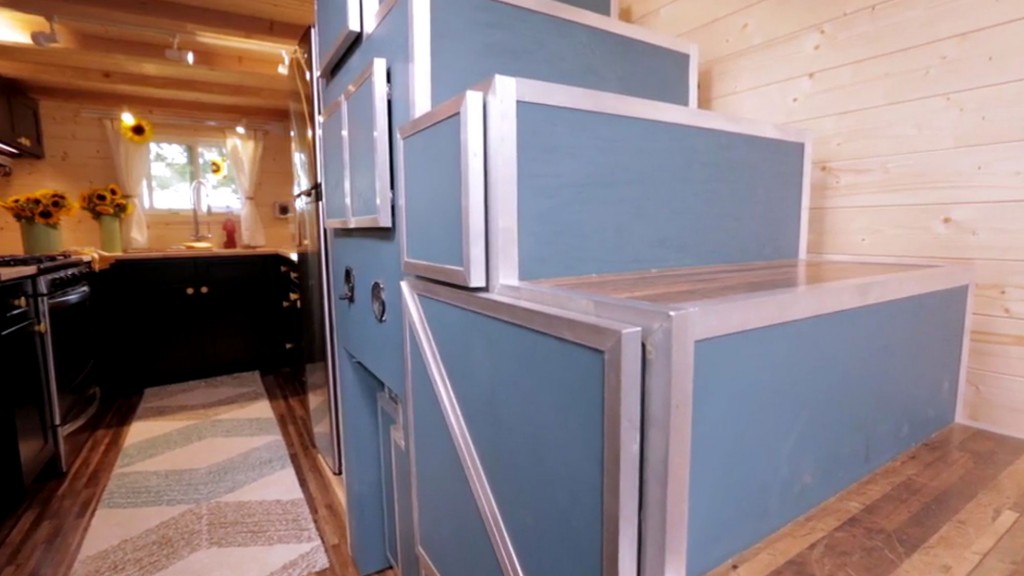 Clever design turns a dog-friendly stairway into seating, more storage AND desk space, when pulled away from the wall.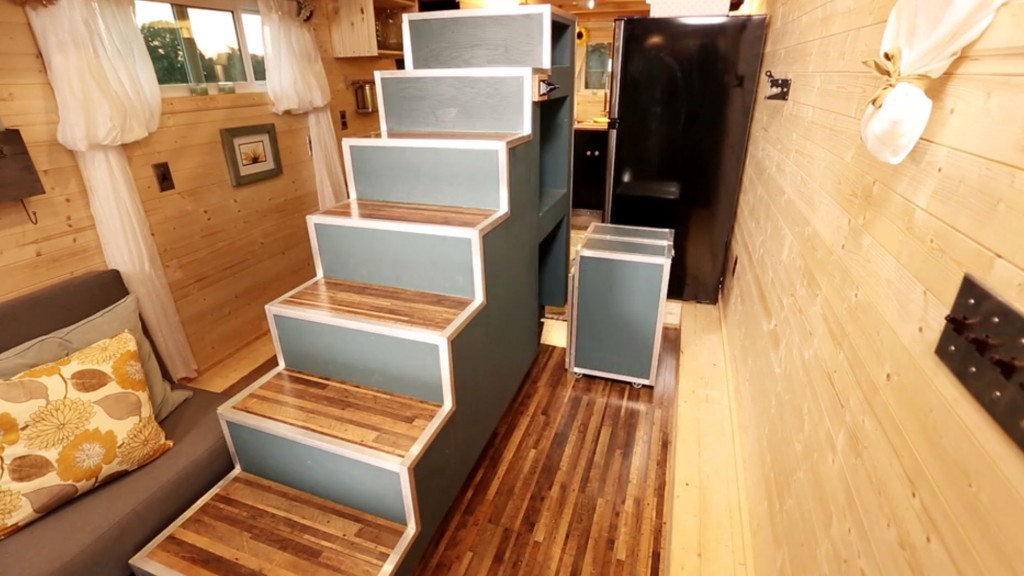 Behind the staircase is more storage, desk space and a stool.
Watch the full episode</a> to see more of the aviation house features and check out all of the Tiny House Nation full episodes here.