Everyone loves a music festival—even President Obama. Inspired by South by Southwest in Austin, POTUS is throwing his very own music festival at the White House, South by South Lawn, with music, speakers and inspiring films. Music festivals have come a long way from just outdoor concerts of live music, and have evolved into multi-weekend, tiered accessed, bona fide "experiences." Many festivals are thinking outside-the-Pandora-box with activities and attractions that include larger-than-life art installations, carnival rides, boutique shopping, interactive panels and wine tastings. The festivals are also wooing top chefs to serve up gourmet dining for discerning concertgoers who like to rock out their taste buds. Here are six festivals dishing out awesome performances, good vibes and heaping portions of amazing food.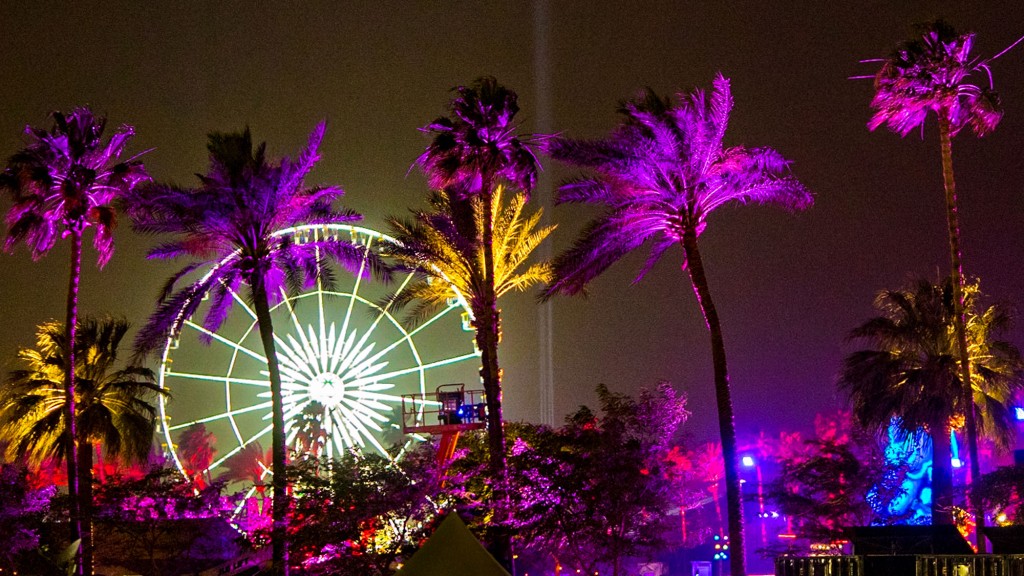 Coachella at night. (Photo by Christopher Polk/Getty Images for Coachella)
The industry standard of music festivals, Coachella Arts + Music Festival in Indio, California is world-renowned. Tickets sell out within minutes, and the festival has even cultivated a lifestyle (yes, there's a desert-chic Coachella look!). With hundreds of thousands of concert goers (including celebrities) attending, top chefs want to be part of the action, and popular restaurants like Phorage, Status Kuo, Eureka! and The Church Key set up stations there. Renowned chef Roy Choi in LA has sit-down dinners at his popular Pot restaurant (celebrating Korean fusion) and even brings his Kogi food truck (which is responsible for spawning the food-truck craze). Check out Outstanding in the Field for the ultimate dining experience. For $250 a ticket, customers can grab a seat at an elegantly lit dining area with innovative dishes prepared by notable chefs, including Michael Beckman, executive chef at James Beard Award-winning Workshop Kitchen + Bar in Palm Springs.
Dates: April 14-16; April 21-23, 2017
https://www.coachella.com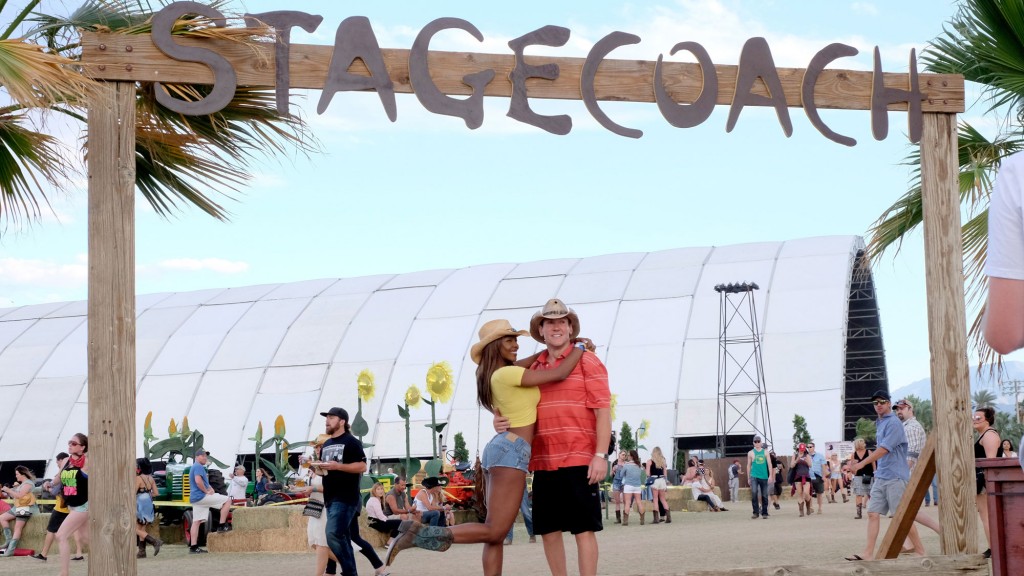 Country fans gather at Stagecoach. (Photo by Frazer Harrison/Getty Images for Stagecoach)
Stagecoach is the most popular country music festival in the world and ranks third in ticket sales, grossing $21.8 million in 2015. Among the music performers are top acts like Carrie Underwood and Eric Church. Also held in Indio, California (same as Coachella), Stagecoach nourishes concertgoers with country-inspired dishes, courtesy of top local restaurants like Jackalope Ranch, Tack Room Tavern and Las Casuelas Quinta, as well as insanely good BBQ from award-winning restaurants like Bub City BBQ in Chicago. There's even an annual BBQ contest where patrons can sample and vote the best BBQ items from various, notable restaurants.
Dates: April 28-30, 2017
http://www.stagecoachfestival.com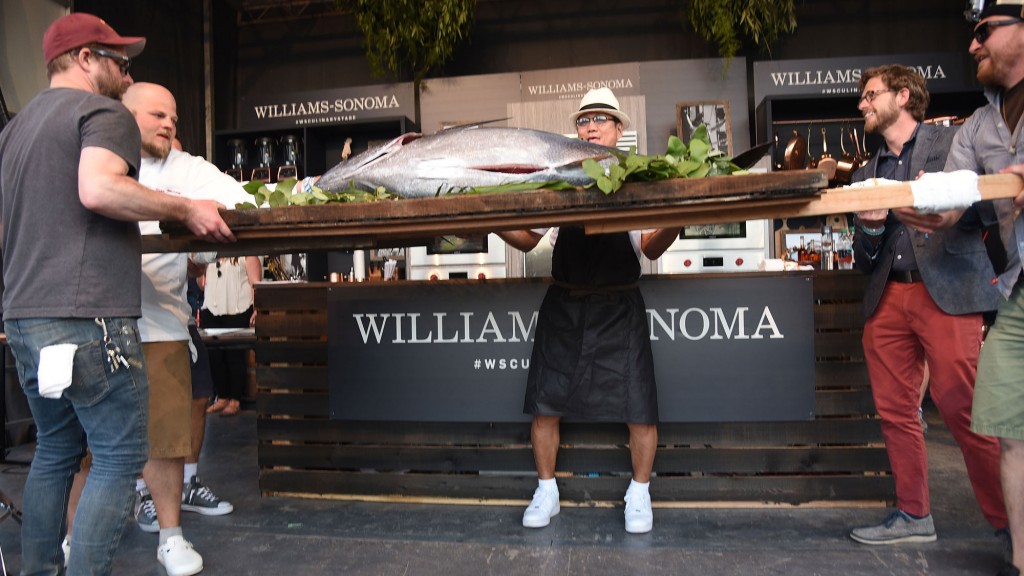 Food takes the center stage at BottleRock. (Photo by C Flanigan/FilmMagic)
BottleRock features huge pop and rock bands (from Gwen Stefani to Stevie Wonder) in wine-centric, bucolic Napa Valley. As you can imagine, plenty of local wineries set up tasting stations, but it's the valley's renowned restaurants that serve up unforgettable, highbrow dishes. Concertgoers can expect big restaurant names like Morimoto, Thomas Keller's Bouchon Bakery and Estate Events by Meadowood dishing out gourmet bites, which ultimately make this festival the most lavish when it comes to dining.
Dates: May 26-28, 2017
http://www.bottlerocknapavalley.com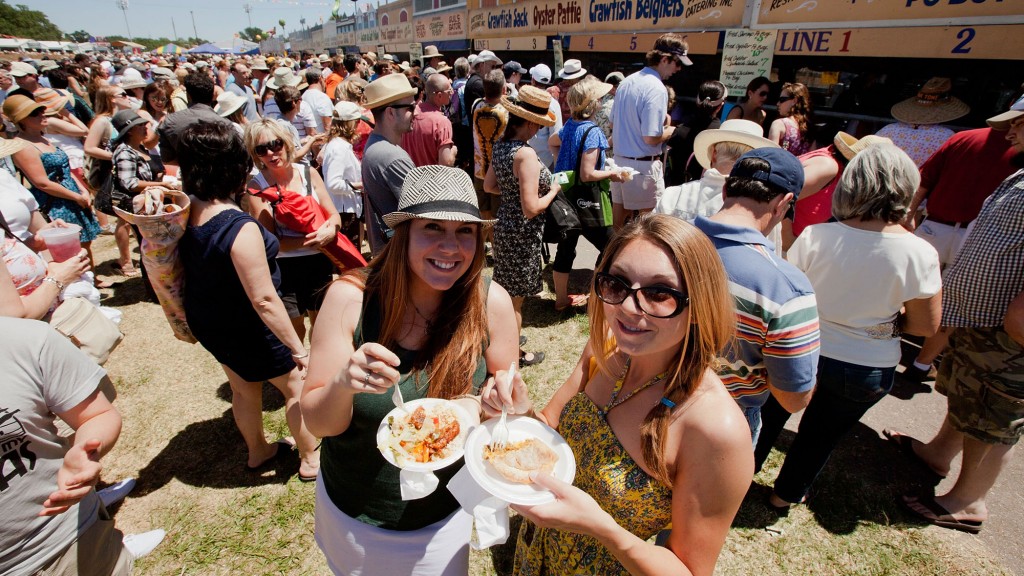 Enjoying the food at New Orleans Jazz Fest. (Photo by Douglas Mason/Getty Images)
Considering the remarkable food scene in New Orleans—from Creole and French to Cajun and Southern—you can only imagine the delicious bites served at the New Orleans Jazz & Heritage Festival. The annual, 10-day music event merges jazz and rock with NOLA culture and is among the top festivals in the city with many people coming just for the food. There are several areas (like Congo Square and Grandstand) to get your grub and sample some of the most diverse restaurants in the city. Expect traditional bites like boiled crawfish, po'boys, catfish, fried chicken, beignets and more!
Dates: April 28-May 7, 2017
http://www.nojazzfest.com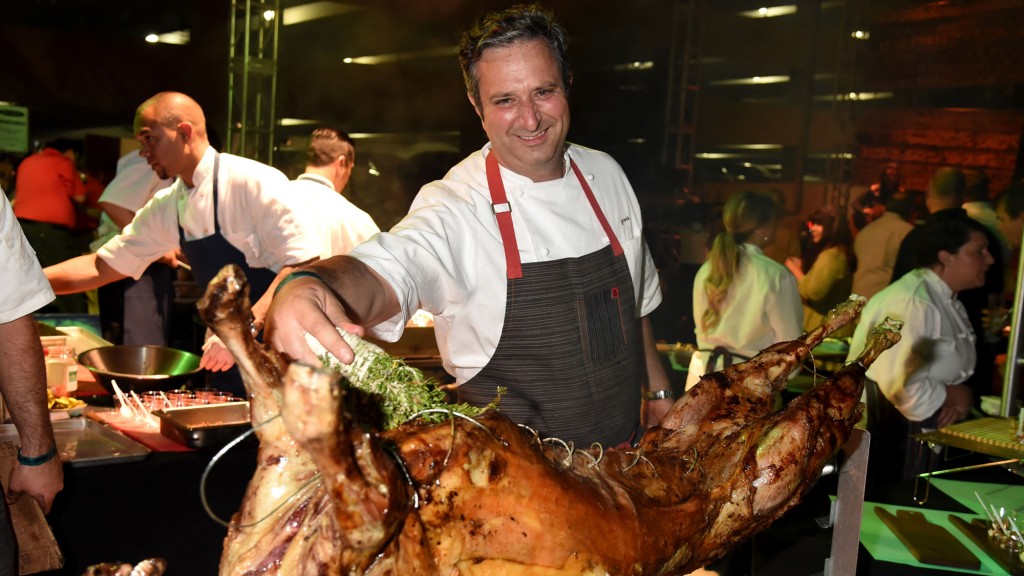 Food prep at Life is Beautiful. (Photo by Jeff Kravitz/FilmMagic)
Life is Beautiful is a force to be reckoned with when it comes to performers (music acts like Jane's Addiction and Major Lazer perform), though food is one of its most notable highlights. The festival scours some of Vegas's best restaurants (helmed by both local chefs and celebrity chef icons) to offer quality grub. Among them, Nobu, Aloha Kitchen, Cousin's Maine Lobster and Honey Salt are favorites. Life is Beautiful also offers a distinguished beverage program with craft cocktails which partner with brands such as Red Bull and Bacardi to Effen Vodka and Taittinger.
Dates: September 23-25, 2016
http://www.lifeisbeautiful.com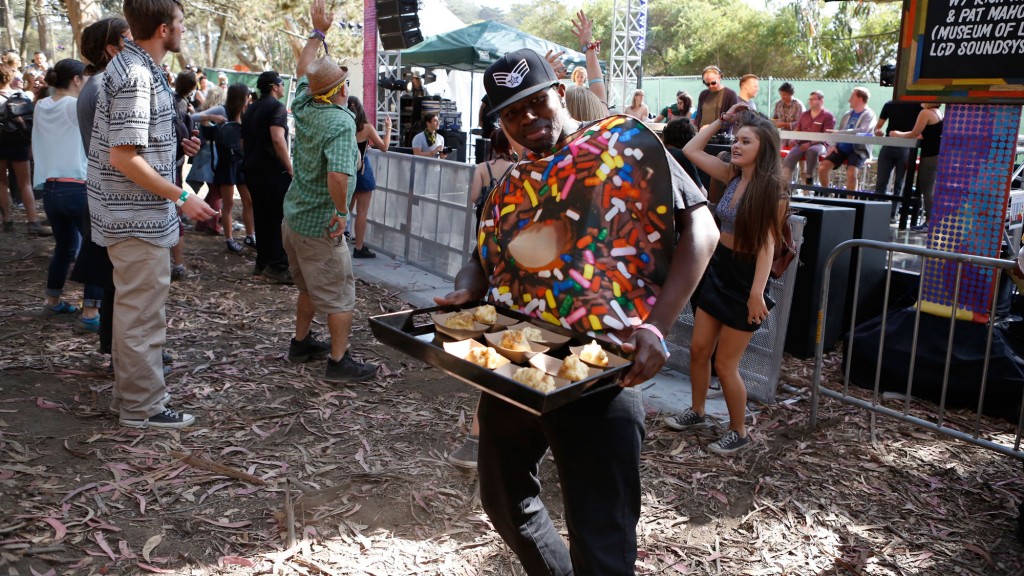 Food fun at Outside Lands in San Francisco. (Photo by FilmMagic/FilmMagic)
San Francisco is regarded as one of the most distinguished food cities in the world and Outside Lands Music and Arts Festival celebrates all things nom. The rock festival (entering its 10th year in 2017) partners with nearly 100 local gourmet restaurants, food trucks and dessert companies, and has featured musical performances from Elton John, Radiohead, Lana del Rey and Kendrick Lamar. Outside Lands continue to feature something new in F&B every year. In 2017, expect to see "Cheeselands," which offers up hand-crafted cheese plates, specialty cheese dishes and an area for the on-site creation of Swiss Raclette.
Dates: August 11-13, 2017
http://www.sfoutsidelands.com