The latest additions to the Tiny House community are fashion designer-entrepreneurs Greg and Frances. The couple spends all of their time working on their clothing line "Style Is Serene" and wanted to take their business on the road…literally.
"It's not just going to be a brand, it's literally going to be our lifestyle," explains Frances.
Not only did the couple want a home, but they also needed a retail space with storage. No strangers to a challenge,  John and Zack were able to stitch together an amazing and efficient tiny house that gave the couple everything they wanted and more.
Along with the basics, the Pop-up Shop House must-have list also included:
Retail space
Work area
Storage for inventory
Full-sized bathtub
Take a peek inside the finished space: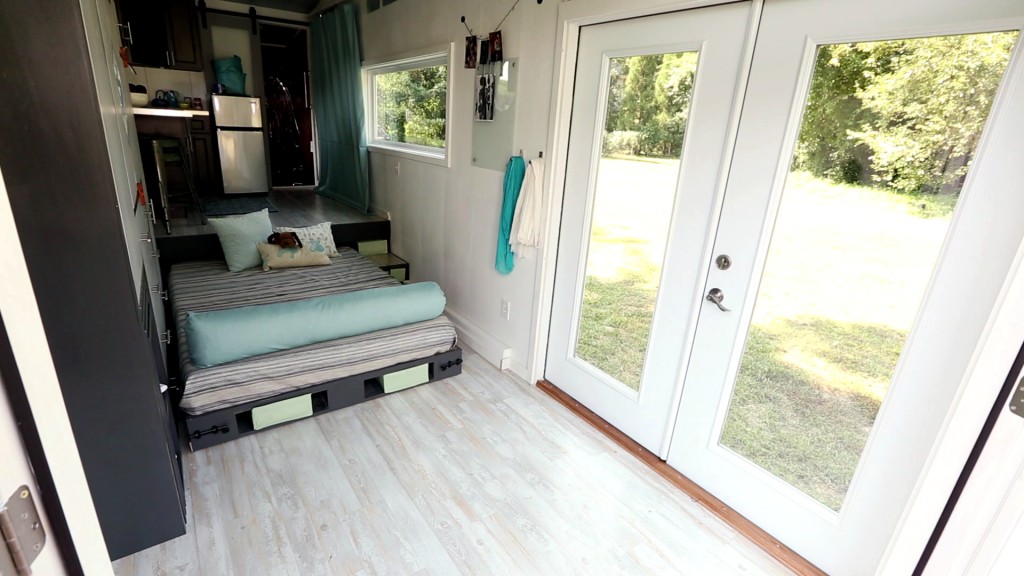 A pull-out couch by day and a bed with storage by night.



Built-in storage with removable doors that double as display table tops.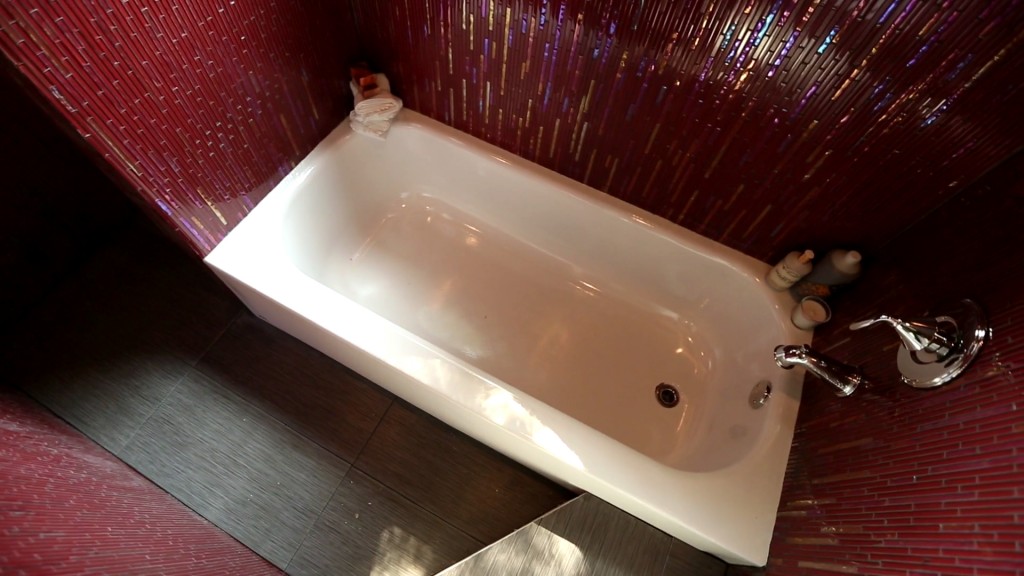 Sleek red tile and a full-sized bathtub.


Watch the full episode to see more of the Pop-up Shop House features and check out all of our Tiny House Nation full episodes.