It's pretty amazing how the Kardashian name has remained part of the cultural zeitgeist from the '90s to today. The Kardashian that first entered our living rooms was in association with the infamous O.J. Simpson case.
In 1994, former Heisman Trophy winner O.J. Simpson was charged with the murder of his ex-wife Nicole Brown Simpson. Simpson called on his former USC roommate, Robert Kardashian, to defend him in the court room.
Khloé took a minute out of her usual stellar hosting duties to talk about her dad Rob Kardashian and his relationship with "The Juice."
https://www.instagram.com/p/BCF5xIaBRpM/?taken-by=khloekardashian
"My dad was very loyal and…whatever their conversations were he never shared with us," said Khloé. "Whether that was for legal reasons or for friend reasons, I respect it either way."
Kardashian goes on to say she doesn't exactly know what was going through her dad's head during the case. However, there was a certain expression her dad Robert Kardashian made in the courtroom that lots of people picked apart, including KoKo.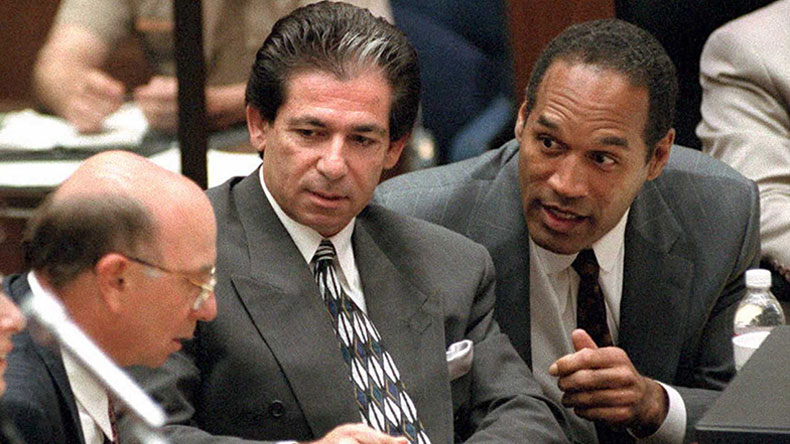 Defendant O.J. Simpson (R) consults with friend Robert Kardashian (C) and Alvin Michelson (L), the attorney representing Kardashian in Los Angeles. (Vince Bucci/AFP/Getty Images)
"Everyone saw that look on my dad's face, and I don't know what that meant," she said. "He always just kept that as their relationship, and just [closed] that chapter and wanted to move on. He didn't want to do the civil suit because he wanted his life back, which is totally respectable."
Check out this story and more from guests Carmen Electra, Ross Matthews, JoJo and Jazsmin Lewis on this week's episode of Kocktails with Khloé,.