WHERE TO WATCH FYI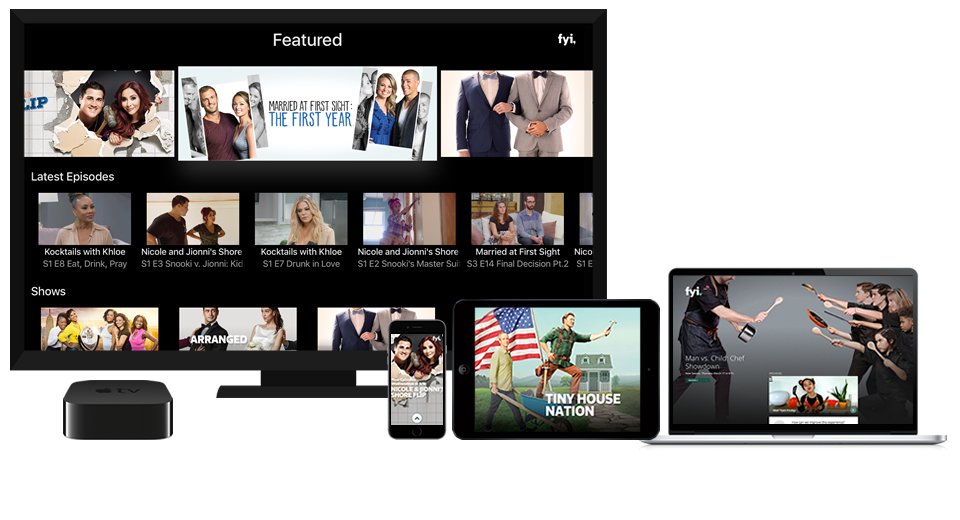 ON TV
If you have a cable subscription, check with your TV provider to see if you have access to FYI. Here are some easy links to get you started:
If you don't see your TV provider listed here, check your local listings.
DIGITAL ACCESS
Cable Subscribers
If you're a cable subscriber, you can access FYI on your desktop or laptop by simply heading over to our FYI.TV shows page. There are plenty of free episodes available, but you can sign in to get full access to all episodes.
On the Go
Not at home? Get more info on how to watch our content anywhere, anytime through the app on your iPhone, iPad, Apple TV, Roku or Chromecast at FYI.tv/apps.